What a year business-wise speaking. We're all blessed now with the new big thing: Digital Transformation. The holy grail in all its emptiness and abstraction, making everything and nothing possible. Everyone is transforming and disrupting, every shit is being transformed and disrupted.
And now you can too!
tl;dr
Digital Transformation is on your personal or your company's agenda? Don't look any further, the Digital Transformation Simulator 18 is here to make everything perfectly easy.
You heard right, there's an app for that. Vaguely describe a pain and the Digital Transformation Simulator 18 provides all required details, plans, project charters and questionnaires to tackle the pain and solve this issue once and for all. Guaranteed or money back! What money you ask? This is the best part, it's completely free.
Forever!
What's the problem anyways?
Lame, boring and behind tech companies are jumping the bandwagon and camouflage their old technology stack in shiny gift wrap. Deploying crap architecture as VM in a cloud infrastructure, providing a crude API, a wildcat Angular app and done. And then there is the great consulting business around it. We all knew: If you're not a part of the solution, there's good money to be made in prolonging the problem.
Behind the curtain of vanity fair? Fear, uncertainty, panicking and the attempt to cope with problems ignored too long. What are proper business and pricing models for an ever-changing world. Please explain what a CPU is in the cloud or a transaction in distributed micro service environments? Tell me, is it sufficient to sell products as solutions from now on? Maybe just replace the wording in the standard offer templates and add a paragraph with the words agile, SCRUM, product owner and MVP … Never mind!
So many starting points, so many decisions to make, so much uncertainty and too less support, resources and time. And who are the originators? In many cases: old-school businesses with faulty processes and yesterday's mindsets. The victims? All businesses that are now left insecure what is right and what is wrong. There is no easy way to solve the riddle? Behold! Now there is: the Digital Transformation Simulator 18. You're welcome.
Digital Transformation Simulator 18 🆕
Highlights
Simple game mechanics. Just start bullshitting and impress everyone around you.
Plain waterfall and antiquated technology renamed agile and cutting edge. FTW.
It's actually last years bullshit but with a new name and cover. Nobody will notice!
All trends and hypes are included, no in-game purchases required.
Perfectly fits every industry and business model.
No wrong decisions, every turn is a triumphant epiphany.
Import savegames from failed projects and make them a success instantly.
Export all documents and vague specifications for a mind-boggling RFP process.
Game-changing single player and multiplayer mode. Now also runs in the cloud.
Unlock achievements for XBOX, Steam, NEOCOM and basically every webshop award.
Testimonials
The target group is astounded and feedback is overwhelmingly positive:
"The best I ever got for money I never spent."
10/10

"I would actually pay for it. Even just to get an empty box to impress my colleagues."
95/100

"I don't get it, but I like the design."
★★★★☆

"I hope you didn't do this during working hours?!"
7/10

"This is a joke, right?! But we should build it. It can't be that complicated."
★★★★
So what are the alternatives?
I also wrote a proper book on the topic. In German, but also free of charge. You can order the E-Commerce Blueprint Vol. 5 on Digital Transformation online and get a hard-copy straight to your desk.
And for all the money saved by either game or book, do something good and relevant.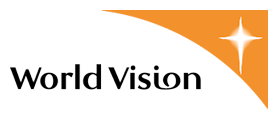 Merry Christmas and a splendid 2018!